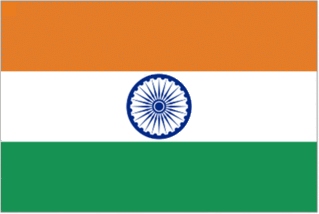 This "India deadly earthquake list" has been compiled out of our Earthquake-Report.com daily "Deadly earthquakes lists". The earthquakes listed are covering a time frame from 1900 until 2010. Deadly earthquakes of 2011 can be found via our top banner 'huge damage 2011' section. The list will only be finished at the end of 2011. These pages are updated almost daily.
M 8.6   15-08-1950  Depth 0 km    China / India - killing 1,526 people
The 1950 Medog earthquake, occurred on August 15, 1950, and had a magnitude of 8.6. The epicentre was actually located near Rima, in Tibet. However, the earthquake was destructive in both Assam and Tibet, and 1,526 people were killed.
Strictly this was not an Indian earthquake; the epicenter was near Rima, in a region claimed by both China and Tibet. Rima is situated within the region now called Zayü County. It is one of the few earthquakes to which the instrumentally determined magnitude, 8.7, is assigned. This shock was more damaging in Assam, in terms of property loss, than the earthquake of 1897. To the effects of shaking were added those of flood; the rivers rose high after the earthquake, bringing down sand, mud, trees, and all kinds of debris. Pilots flyng over the meizoseismal area reported great changes in topography; this was largely due to enormous slides, some of which were photographed. The only available on-the-spot account is that of F. Kingdon-Ward, a botanical explorer who was at Rima. However, he had little opportunity for observations; he confirms violent shaking at Rima, extensive slides, and the rise of the streams, but his attention was perforce directed to the difficulties of getting out and back to India.
Google satellite map of the earthquake area
M 5.6   15-08-1966  Depth 25 km   India - killing 15 people
The Mb=5.6 Moradabad earthquake on 15 August 1966 was felt as far as Delhi and killed 15 people.
Google satellite map of the earthquake area
M 6.3    10-12-1967    Depth 10.7 km    India " killing 180 people
The Koyna Dam Earthquake
About 25 percent of the buildings were destroyed and all buildings suffered some damage at Koynanagar.
About 2,000 people were injured. This is the largest in a series of earthquakes that began in 1963, following the filling of Koyna Reservoir, and has continued at least into 1998.
This is one of the classic examples of œreservoir-induced seismicity " earthquakes caused by the filling or changes in water level of large reservoirs.
Google satellite map of the earthquake area
M 5.5  23-08-1980    India Depth 14.5 km  " killing 15 people
Fifteen people killed, at least 40 injured and many houses damaged in the Bhaddu area, Kashmir. Felt in northern India and in the Lahore-Peshawar area, Pakistan.
M 5.5  23-08-1980    India Depth 11.3 km  " killing 13 people
Casualties and damage in the Bhaddu area, Kashmir.  Felt in northern India and in the Lahore-Peshawar area, Pakistan.
Google satellite map of the earthquake area
M 6.3 " 19-11-1980 " Depth 38.5 km " India (Sikkim) " killing 3 people
3 people killed and eight people injured and minor damage in the Gangtok area.
Felt in Bangladesh, Bhutan, eastern India and Nepal
Google satellite map of the earthquake area
M 7.3Â  06-08-1988Â  Myanmar/India border Depth 91 km 41 dead (earthquake and landslides)
A major earthquake rocked Manipur-Myanmar border in the year August 06, 1988. The quake took place in the vicinity of the Tipaimukh Dam (India), a controversial project. The Tipaimukh area lies in an ecologically sensitive and topographically fragile region. It falls under one of the most seismically volatile regions on the planet.
USGS data on this earthquake : Three people killed, 12 injured and considerable damage and landslides in the Gauhati-Sibsagar-Imphal area, India.  Subsidence of about 20 centimeters occurred in the Gauhati area, India. About 30 people injured and some damage in Bangladesh.  Two people killed and about 30 missing when a possible seiche on the Jamuna River at Aricha, Bangladesh caused a ferry boat to capsize.  Some damage in the Homalin area, Burma.  Felt throughout Bangladesh and northeastern India, including Calcutta.  Also felt in parts of northwestern Burma and at Kathmandu, Nepal.
Google satellite map of the earthquake area
M 6.1   21-11-1997    Depth 54 km    India, Bangladesh " killing 23 people
Twenty-three people killed, 200 injured and a five-story building collapsed at Chittagong, Bangladesh.
Houses damaged at Alikadam, Bandarban, Lama and Nakhyaungcharipara, Bangladesh.
Felt in much of Bangladesh as far north as Rangpur and Rajshahi. Two events about 1.75 seconds apart.
Google satellite map of the earthquake area
M 7.6   2001    Depth 23.3 km    India (Gujarat) " killing 20,103 people
At least 20,085 people killed, 166,836 injured, approximately 339,000 buildings destroyed and 783,000 damaged in the Bhuj-Ahmadabad-Rajkot area and other parts of Gujarat.
Many bridges and roads damaged in Gujarat.
At least 18 people killed and some injured in southern Pakistan.
Felt throughout northern India and much of Pakistan.
Also felt in Bangladesh and western Nepal.
The earthquake occurred along an approximately east-west trending thrust fault at shallow depth. The stress that caused this earthquake is due to the Indian plate pushing northward into the Eurasian plate. Complex earthquake.
A small event is followed by a larger one about 2 seconds later.
Google satellite map of the earthquake area (green arrow)
M 5.1    14-12-2005    Depth 35.5 km    India " killing 1 person
One person killed at Jausari. Three people injured at Chamoli and one at Nandaprayag. One building destroyed at Phata and several damaged at Chamoli, Daida, Dasholi, Devaal, Ghat, Gopeshwar, Joshimath, Ravigram and Tharali; a wall collapsed at Bageshwar; minor damage occurred at Devaprayag, Gairsain, Gochar, Pauri, Pokhri and Srinagar.
Felt (IV) at Dehra Dun.
Felt strongly at Badrinath. Felt at Almora, Chamba, Champawat, Khatima, Lohaghat, Naini Tal, Pithoragarh and Uttarkashi.
Felt by people in high-rise buildings at Chandigarh and in the Delhi area.
Landslides occurred at Jausari and Rudraprayag.
Google satellite map of the earthquake area
M 5.1   06-11-2007 Depth 10.0 km India  " killing 1 person
One person killed, 5 people injured and several buildings collapsed or damaged in the Talala area. Felt throughout the Bhavnagar-Jamnagar-Porbandar-Surendranagar area. Felt as far as Ahmadabad (II) and Navsari.
Google satellite map of the earthquake area
QuakeSOS+ is an iPhone application developed by Armand Vervaeck, the creator and main contributor to Earthquake Report. The Application simplifies immediate group communication to friends and family members (with your exact GPS location) and is constantly feeding the users with œEarthquake Report news. Together with your own family and friends, QuakeSOS+ will be your closest earthquake friend. Buying QuakeSOS+ will support the activities of SOS Earthquakes.
a
Quake-Maps.com was also created by SOS Earthquakes. Quake-Maps.com makes it easy to let the world know which shaking people have experienced during the earthquake. Quake-Maps.com gives also the opportunity to write some additional text. Filling up the form takes only 1 minute. Quake-Maps.com gives an overview of all the resent earthquakes and let you even go back in time and retrieve earthquakes of a certain date in the past.
Earthquake-Report.com headlines on twitter
@OnlyQuakeNews : Get all the headlines of our earthquake-report.com articles + regular updates on ongoing events
@QuakeSOS : earthquake-report.com news + automatic earthquake notifications of USGS earthquakes of M 4.0 or higher with emphasis to earthquakes in the America's and the Pacific Ocean sphere (4 and up) and a lot of the rest of the world (5 and up). This account was created for our QuakeSOS and QuakeSOS+ iPhone applications
@ShakingEarth : earthquake-report.com news + automatic earthquake notifications of EMSC earthquakes of M 4.0 or higher with emphasis to earthquakes in European and Asian / Middle East sphere (4 and up) and a lot of the rest of the world (5 and up). This account was originally created to stimulate our Facebook account
@QuakeMaps : earthquake-report.com news with mapping notifications of ALL earthquakes M 3.0 and higher from all over the world via EMSC and USGS. This account was created for our http://www.quake-maps.com website